Our friendly team includes three dentists, a dental hygienist/therapist, dental nurses, receptionists and administration staff. With many years experience and training, we are dedicated to making your visit as pleasant as possible.
Dr Geoff Wallman BDS (Adel)
Practice Principal and Dental Surgeon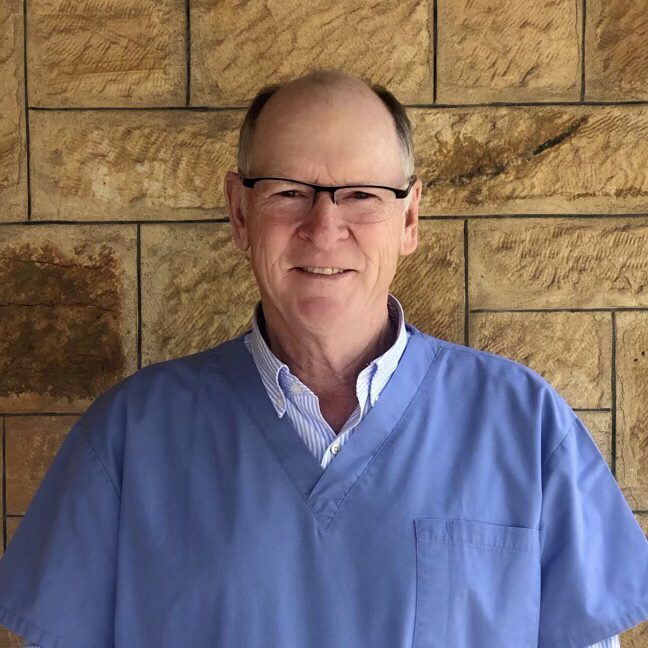 Geoff is a registered dental surgeon with over 30 years of experience. He graduated from Adelaide University in 1981 and has worked as a general practitioner in Hong Kong for ten years. After moving back to South Australia with his family, he established practices in the Barossa Valley, Strathalbyn and Blackwood.
Geoff has extensive experience in implant technology, crown and bridge, and laser dentistry. He has undertaken extensive postgraduate studies in prosthetic and surgical implant therapy and minor oral surgery.
He is a current member of the International Team of Implantology and a past member of the European Society of Oral Laser Applications.
Geoff's wife Deborah is also involved in the administration of the practice. They have two children and enjoy golf and fishing in their spare time. Golf jokes are always welcome!
A member of the Australian Dental Association, SA Branch.
---
Dr Marsha Daych BDS (Adel)
Dental Surgeon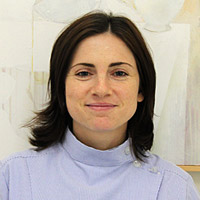 Marsha graduated from Adelaide University in 2001. She has worked in private practice for the past ten years initially in Hobart, Tasmania before moving back to South Australia in 2006.
Marsha has tutored dental students at the Adelaide University and is interested in all aspects of general and cosmetic dentistry, tooth colour restoration, endodontics and implant dentistry.
With three active young children Marsha still manages to be an extremely accomplished pianist in her spare time.
Marsha is a member of the Australian Dental Association, SA branch and a member of the College of Dental Surgeons.
---
Dr Penny Shafiee BDS (Australia)
Dental Surgeon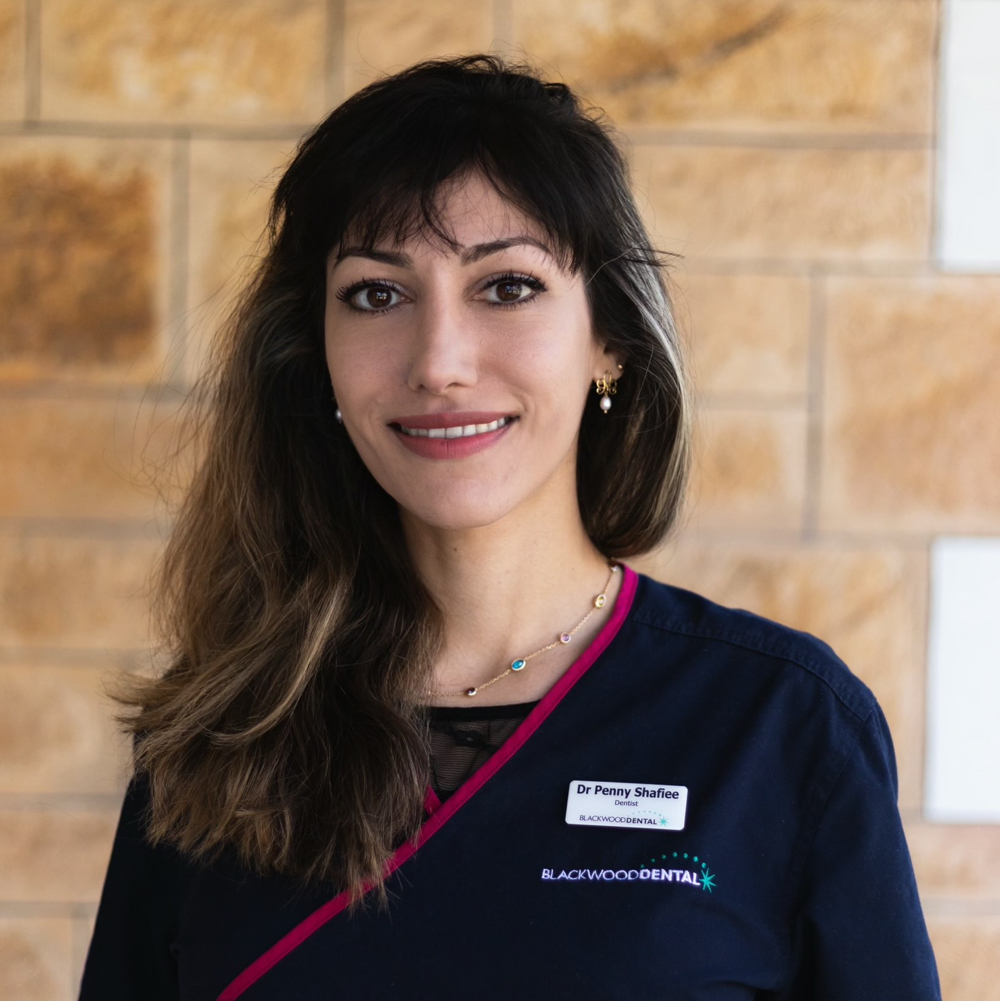 Dr Penny Shafiee joins Blackwood Dental with over 6 years of experience in providing gentle, thorough, and quality dental care to her patients.
After graduating with a Bachelor of Dental Science from the University of British Columbia, Canada, Penny moved to Australia to attain a Bachelor of Dental Surgery at James Cook University. 
Penny has a passion for all aspects of general dentistry, particularly restorative, aesthetic, crown and bridge work, and working with children. 
Focused on developing an environment where patients feel comfortable and respected, Penny takes the time to discuss with her patients the various treatment options aimed at delivering patient centred outcomes.
Dr Penny is the newest member of the Blackwood Dental Team and we look forward to you meeting her as she offers some amazing welcoming specials – To be announced shortly
---
Olivia Keates BOH (Adel)
Oral Health Therapist
Olivia is an Oral Health Therapist who graduated from the University of Adelaide in 2008. Since graduating Olivia has worked in Perth and Kalgoorlie for the past 12yrs in private practices.
Olivia specialises in both fields of dental hygiene and therapy and is very passionate about the prevention of oral diseases, her philosophy is keeping teeth for life.
Olivia is passionate about general health with a qualification in Nutrition and enjoys spending time outdoors exploring and travelling with her Husband, Daughter and 2 dogs.
---
Claire Battersby BOH (Adel)
Oral Health Therapist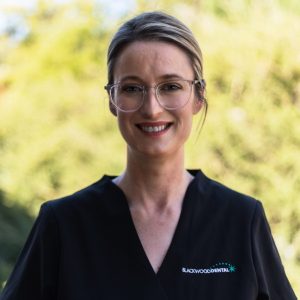 We are so grateful to have Claire returning from maternity leave and back in the practice.
Claire is an integral member of our team and has an incredible way with our patients.
She is officially back and looking forward to seeing all her patients.
---
Orthodontics
Dr John Jenner and Dr Cherry Zaw are the visiting orthodontist's to our practice.