Join us at our Invisalign Smile Night – Monday 29th August
Have you been interested in aligning your teeth? Join us for a special event on Monday 29th Aug, 2022 from 5:30pm – 7:00pm.
We will be providing complimentary Invisalign consultations (includes all required x-rays and 3D iTero scan) to answer all of your questions regarding teeth alignment, bite correction and comprehensive Invisalign treatment.
Very limited spaces available, reserve your spot today! Book online below.
Invisalign® straightens your teeth without wires and brackets, using a series of clear, customised, removable appliances called aligners. It's virtually undetectable, which means hardly anyone will know that you're straightening your teeth.
Clearly Different
The Invisalign System combines advanced 3-D computer graphics technology with 100-year-old science of orthodontics. Invisalign aligners are designed to move your teeth in small steps to the desired final position prescribed by your Dentist. Each aligner is precisely calibrated and manufactured to fit your mouth at each stage of the treatment plan. Your first step is to visit our clinic to determine if Invisalign is right for you. After sending precise treatment instructions, Invisalign uses advanced computer technology to translate these instructions in a sequence of finely calibrated aligners – as few as 12 or as many as 48. Each aligner is worn for about two weeks and only taken out to eat, brush and floss. As you replace each aligner with the next, your teeth will begin to move gradually – week-by-week until the final alignment prescribed is attained. Then you'll be smiling like you never have before!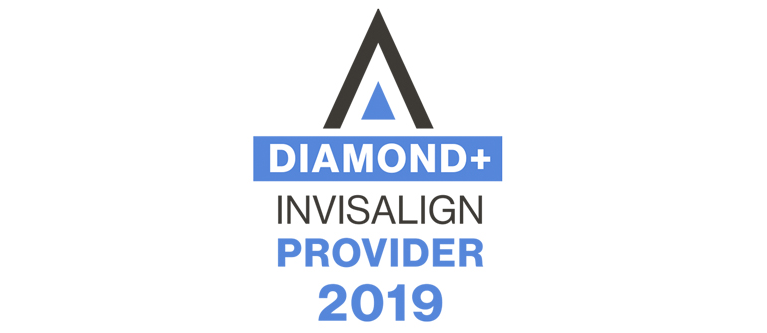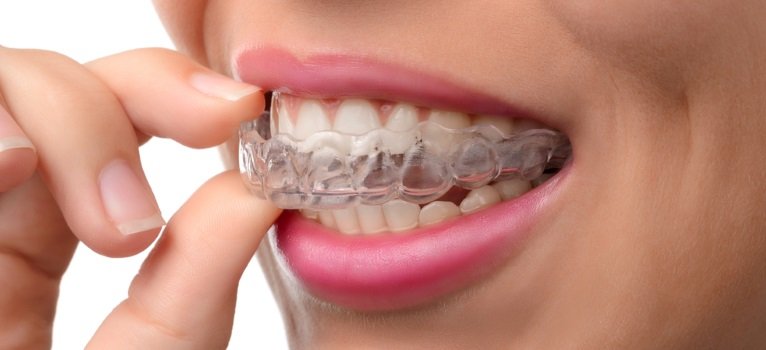 7 Steps of Invisalign
1. Your first visit is the most important. You get to meet our team, we get to hear how we may be able to help you with your teeth.
All new patients to Blackwood dental are seen by a dentist who has undergone an intensive accredited training program.
Not everyone's teeth can be corrected using Invisalign™. It all depends on how crooked or how far out the teeth are… read more about how sometimes fixed braces may be a better way forward.
But for many adults, it is a good option… and so we can then move onto the next stage within a few days.
2. Planning your treatment
The second visit will involve taking impressions of your teeth and photographs, as well as x-rays. This is so that we can get as much information about your teeth as possible so that we can plan your treatment to a high standard.
This visit usually takes about 30 minutes and you will meet our treatment coordinators and orthodontic therapists.
3. Clincheck™ visit
The next visit is the exciting one! We will be able to show you a short 5 second film of how your teeth are going to move… we will show it to you on our computer screens.
This will let us know how your teeth will look after Invisalign™ treatment and how many aligners you will need.
As each aligner is worn every two weeks, we can "do the math" and work out how long your treatment will take. So 15 aligners means a 7 month treatment.
We will also go through a consent form so that we can be sure that we have explained what you should expect from treatment.
If you are happy with the planned treatment, we click "Accept" on the computer screen and that's it all started… your aligners will be starting to be made over in the USA within hours.
4. The big day… your first aligner fit
The aligners all come at once in a box… each carefully labelled in plastic bag so that we know which aligners to fit and when to fit them.
The first aligners always feel a little strange… but our patients tend to get used to them quite quickly. We will show you how to take them in and out and how to keep them safe.
We will also go through cleaning instructions and answer any questions that you may have.
After a review appointment two weeks later, we will then give you several aligners at each visit with instructions on which date to "change up" to the next one. We usually see patients around every 2-3 months once they are confident with handling their aligners.
5. Placing attachments
Attachments are small white "blobs" that we may need to glue to your teeth at various stages of the treatment. Don't worry, no one will be able to see them!
They allow us to move the teeth more effectively by acting as tiny "handles" for the aligners to grip onto.
We may also do some small adjustments between your teeth (called "stripping") to give a little bit of space for the teeth to line up.
6. The finishing line
When you have worn your last aligner, your treatment should have been completed.
Your Dentist will ensure that you are happy with the result and that all of our agreed treatment goals have been reached.
7. Retainers
We will arrange an appointment for your impressions and photographs of your teeth to be taken. Your retainers will be ready a few days later. You can read more about why retainers are so important.
Our team will explain how to use and care for the retainers and we will arrange for a follow-up visit a few months later to check that everything is staying straight!
And after that?
Lifelong wear of retainers is required if teeth are to be kept straight indefinately . We can arrange to see you every year for an orthodontic check-up to ensure that everything is still straight and to ensure that your retainers are still in good condition.
Many patients request some tooth lightening after their Invisalign™ treatment.